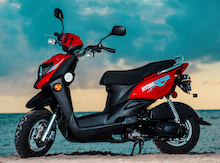 Scooter Rentals
Nothing beats having the freedom of cruising the colorful streets of Key West scooter style!
Rentals starting as low as $35 for 3 hours.
Book Now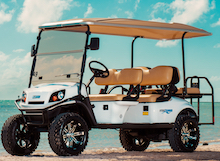 Golf Carts
Are you looking for a fun way to get around our beautiful island? A Key West golf cart rental from HydroThunder will get you going in no time!
Prices starting as low as $90 for 3 hours.
Book Now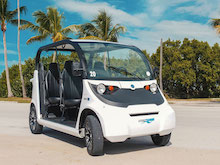 Electric Cars
For families, or those looking for a bit more comfort, we proudly offer the newest fleet of eco-friendly electric cars in Key West.
Prices starting as low as $90 for 3 hours.
Book Now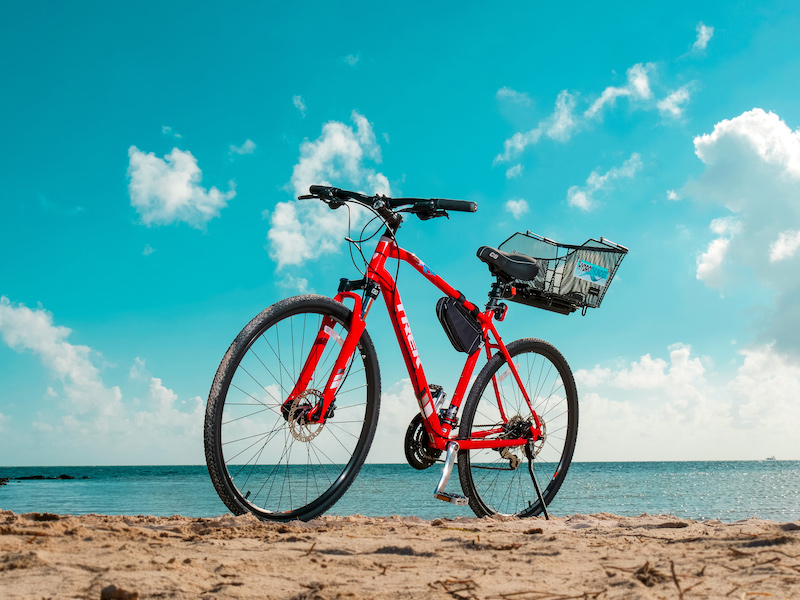 Bicycle Rentals
We offer Trek mountain bike rentals for men and women
starting at $35 a day.
Call to Book @ 305-294-7000.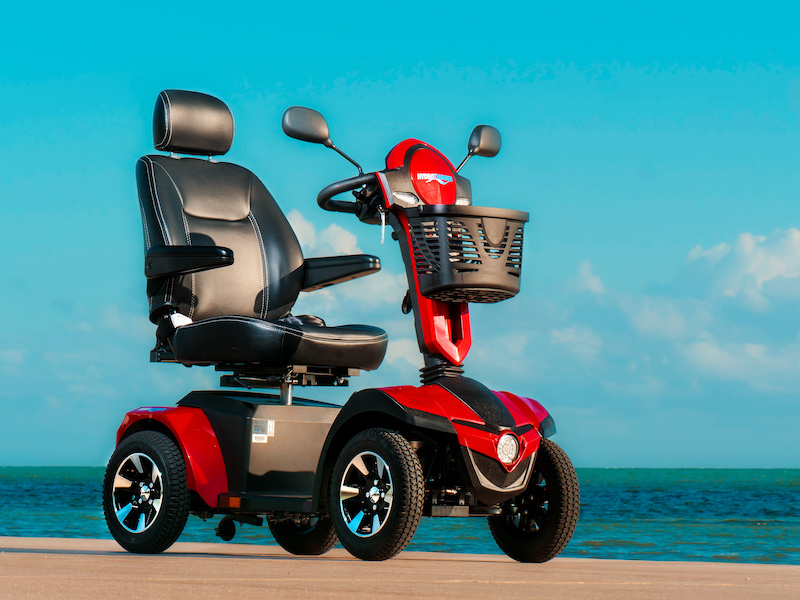 Mobility Scooters
We have a variety of scooters available to make your visit more accessible starting at $100 per day.
Call to Book @ 305-294-7000.
To enhance your Key West, Florida activities, moving around the island is so much more fun with a scooter , golf cart, or electric car rental from HydroThunder. If you want to pack a bunch of exciting attractions into your visit to this island city, some fun, reliable transportation that makes it easy to get around is all you need. With a plethora of interesting, stimulating, and fun museums and galleries to visit, you will enjoy the wind in your hair as you travel between great places that will take you back in time.
Our one and two rider scooters are great for tooling around the island and checking out the little gems hidden throughout. Our four and six passenger open air electric cars are great for family and groups of friends, as are our four and six passenger gas powered golf carts.
In any of our fun vehicles you'll enjoy the fresh island air and great weather as you visit interesting places like the home where one of America's foremost authors and Nobel Prize winner, Earnest Hemmingway, wrote many of his notable works. Or visit the home of another one of America's famous authors, Tennessee Williams, a former Key West resident. After that, a visit to the Little White House, one of Florida's greatest historical treasures, where President Harry S. Truman presided over our nation during the winters of his presidency.
When you are ready for a change of venue, on your golf cart, electric car, or scooter rental, Key West becomes easier to get around and makes this 7.4 square mile island a breeze to travel about on. You can get a bite to eat and a refreshing beverage near the water and then head out to the Key West Butterfly & Nature Conservatory, a number one island attraction, or visit the Key West Aquarium and watch one of the daily shark and turtle feedings. Wherever you need to go you will get to quickly and easily with one of our convenient rentals.
Our scooters are easy to use and maneuver, and finding parking is not a problem. On a scooter, traveling through the colorful streets of Key West is so much more enjoyable as you soak in the beauty and fill your senses with the island's unique and wonderful offerings.
For bigger groups, we have eco-friendly, open air electric cars that can hold four or six passengers. Travel in style on these great little vehicles for the afternoon and through the evening. You can get up to 20 miles on a single charge. For 24 hour or longer rentals, check with hotel to ensure they allow eco car charging.
If longer trips are on your itinerary while traveling around the island, our gas-powered golf carts built for four and six passengers can travel for up to a week on just four gallons of gas. These comfortable, open air vehicles are fun to drive around in, will get you to all your points of interest, and make your visit that much more enjoyable with their ease of use and convenience.
Book a Key West Scooter Rental, golf cart, or electric car rental now for your Key West visit and see how fun and easy it is to get around this beautiful island.